Nursing Service





Manager: Dr MODINOU OLGA

First Surgery Division
Lazou Theodora
Second Surgery Division
Maxxaira Evagelia
Division of Internal Medicine
Gouma aikaterini
Intersectoral Division
Xasiotou Theodora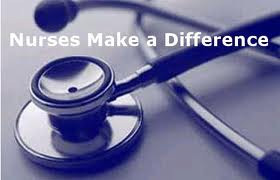 PURPOSE
Τhe purpose of the NURSING SERVICES is to provide total nursing care to all patients based on the contemporary rules of the Nursing Science and Ethics focusing on people and their needs.




OBJECTIVES
The assurance of correct nursing care within a safe therapeutic environment.
The assessement of the efficiency of the Nursing care.
The cooperation between all the health unit of the hospital for the provision of better health services.
The development and evolution of the Nursing Personnel through continual Education for the improvement of their Knowledge and skills and the determination of new aims and practices.

EDUCATION

In the evolving environment of health,the nursing staff should be constantly updated and improve their knowledge and skills in order to provide nursing care of higher quality.
The specialization of the nursing roles,the technological evolution and the new aspects of the nursing profession require a methodical and dynamic approach in any nursing plan.
The main purpose of the Nursing Department is constant education and the office of education works on:

The implementation of activities using programmes of inner-hospital education.
Keeping Files on research studies and work.
The cooperation with the Scientific Library of the hospital in order to provide valid and timely information.
The supervision of apprentice nurses.
CONTACT US