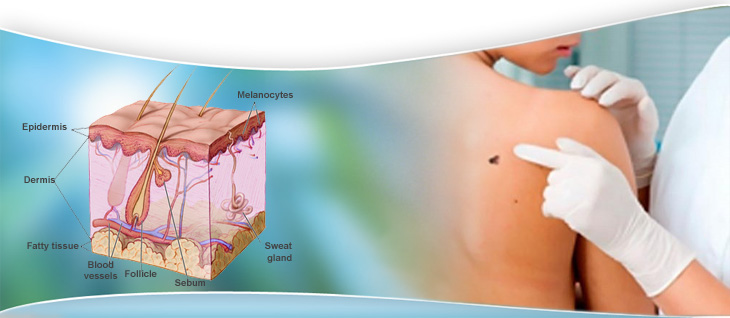 Maria Kostaki
Curriculum Vitae
Education :
PhD in Medical School of Athens with title: "p16INK4A promoter methylation in sporadic melanoma".
Interuniversity diploma of lasers in Dermatology, Angiology et Reconstructive Surgery (Paris, France) in December 2012.
Title of residency in Dermatology-Venereology in March 2012.
Diploma in Medicine (''Excellent'') at the National and Kapodistrian University of Athens in 2007
Baccalaureat (''Excellent'') at highschool ''Hellenic American Educational Foundation'' (Athens College) in 2001
Professional experience :
Associate consultant in Dermatology in "Andreas Syggros Hospital since April 2012.
Associate consultant in Clinique Internationale de Dermatologie Geneve (Clinique du Suejet) since January 2015
Associate consultant in Mediterraneo Hospital since May 2014
Associate consultant in Clinique de Dermatologie Geneve (June 2013-November 2014)
Resident in Internal Medicine as part of residency in Dermatology at''Sotiria'' Hospital of Athens (October 2011-April 2012)
Resident in Internal Medicine as part of residency in Dermatology at General Hospital of Kalamata (October 2010 July 2011)
Residernt in Dermatology in Hopitaux Universitaires de Geneve (October 2007-September 2010)
Grants:
Grant from the National Foundation of Grants in Greece (2009-2012)
Grant from Alexander S. Onassis Public Benefit Foundation (October 2007-April 2009)
Grant ''Antonios Papadakis'' of the National and Capodistrian University of Athens (2003-2007)
Publications :
Nicolic DS, Ziori C, Kostaki M, Fontao L, Saurat JH, Kayz G.
Hyalurosome gene regulation and dose -dependent restoration of skin atrophy by retinaldehyde and defined-size hyaluronate fragments in dermatoporosis
Dermatology 2014;229:110-115
Kostaki M, Manona AD, Stavraka I, Korkolopoulou P, Levidou G, Trigka EA, Christofidou E, Champsas G, Stratigos AJ, Katsambas A, Papadopoulos O, Piperi C, Papavassiliou AG.
High frequency p16INK4A promoter methylation is associated with histone methyltransferase SETDB1 expression in sporadic cutaneous melanoma.
Exp Dermatol 2014;23:332-338
Fotis L, Agrogiannis G, Vlachos IS, Pantopoulou A, Margoni A, Kostaki M, Verikokos C, Tzivras D, Mikhailidis DP, Perrea D.
Intracellular adhesion molecule (ICAM-1) and vascular cell adhesion molecule (VCAM-1) at the early stages of atherosclerosis in a rat model.
In vivo 2012; 26; 243-250
Kostopoulos E, Champsas G, Konofaos P, Kostaki M, Papadopoulos O.
Eyelid melanoma: Our experience a propos of 23 cases.
Ann Chir Plast Esthet 2012; 57: 158-163
Μargoni A, Perrea DN, Vlachos I, Prokopaki G, Pantopoulou A, Fotis L, Kostaki M, Papavasileiou A.
Serum Leptin, Adiponectin and Tumor Necrosis Factor (TNF)-α in Hyperlipidemic Rats with/without Concomitant Diabetes Mellitus.
Mol Med 2011; 17: 36-40
Dessinioti C, Stefanaki I, Stratigos AJ, Kostaki M, Katsambas A, Antoniou C.
Pregnancy during adalimumab use for psoriasis.
J Eur Acad Dermatol Venereol 2011; 25:738-739
Stefanaki C, Stefanaki I, Verra P, Hadjivassiliou M, Caroni C, Bethimoutis G, Papadogeorgaki H, Stavropoulos P, Kostaki M, Antoniou C, Katsambas A.
Atopic patients with genital warts have a more protracted clinical course and a greater probability for recurrences.
Int J STD AIDS 2010; 21: 723-727
Kostaki M, Pham XC, Toutous-Trellu L, Piguet V, Kaya G, Fasel JHD, Stimec BV, Becker M, Salomon D.
Kaposi's sarcoma after repeated surgical procedures in an immunocompetent patient: the lymphatic hypothesis.
Dermatology 2010; 221: 313-316
Kostaki M, Venetz JP, Nseir G, Meylan P, Sahli R, Pascual M, Laffitte E.
Giant warts in a kidney transplant patient: Regression with sirolimus.
Br J Dermatol 2010; 162: 1148-1150
Antoniou C, Dessinioti C, Vergou T, Stratigos AJ, Avgerinou G, Kostaki M, Katsambas A.
Sequential treatment with biologics: switching from efalizumab to etanercept in 35 patients with high-need psoriasis.
J Eur Acad Dermatol Venereol 2010; 24: 1413-1420
Stefanaki C, Rozakou A, Antoniou C, Chatziolou E, Stavropoulos P, Kostaki M, Katsambas A.
Genital Darier's disease mimicking genital warts.
Acta Obstet Gynecol Scand 2010; 89: 409-410
Tentolouris N, Papazafiropoulou A, Moyssakis I, Liatis S, Perrea D, Kostaki M, Katsilampros N.
Metabolic syndrome is not associated with reduction in aortic distensibility in subjects with type 2 diabetes mellitus.
Cardiovasc Diabetol 2008; 78: 1475-1483
Yanni AE, Margaritis E, Liarakos N, Pantopoulou A Poulakou M, Kostaki M, Perrea D, Kostakis A.
Time dependent alterations in serum NO concentration after oral administration of L-arginine, L-NAME and allopurinol in intestinal ischemia/reperfusion.
Vasc Health Risk Manag 2008; 4: 437-441
Doumouchtsis KK, Kostakis AI, Doumouchtsis SK, Tziamalis MP, Tsigris C, Kostaki MA, Perrea DN.
sRANKL/osteoprotegerin complex and biochemical markers in a cohort of male and female hemodialysis patients.
Dessinioti C, Kostaki M, Antoniou C.
L'approche des patients avec Melasma.
Revue Grecque de Dermatologie et Venereologie 2008; 19: 299-308
Nikolopoulos A, Tentolouris N, Kostaki M, Katsilampros N.
Infections du pied diabetique.
Archives de Medecine Hellenique 2006 ; 23 : 222-232